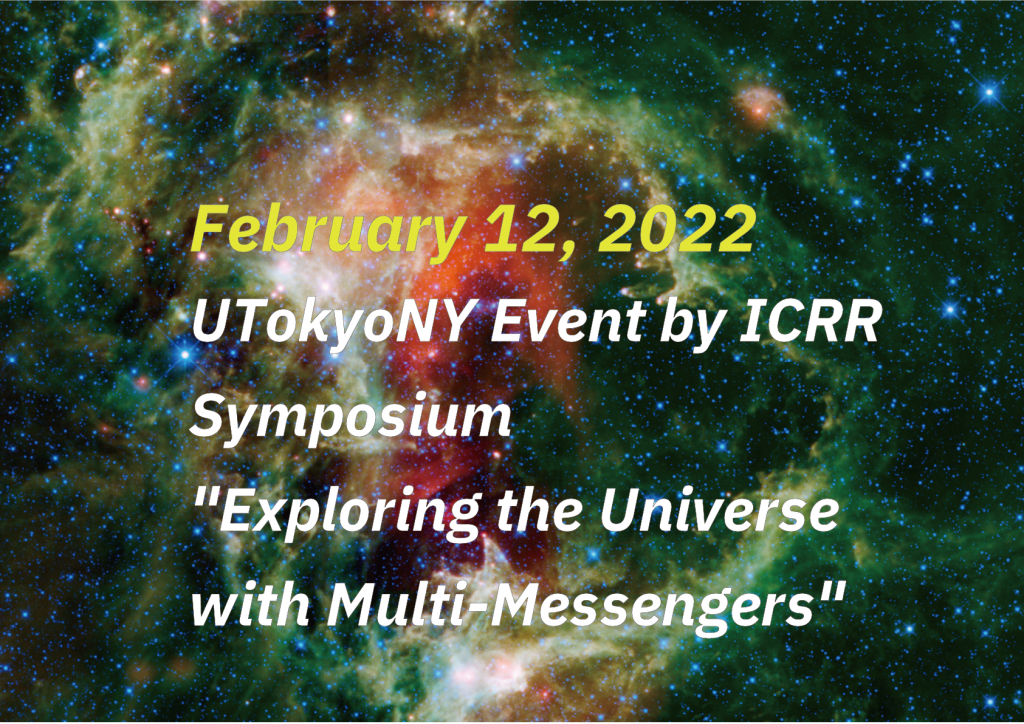 Institute for Cosmic Ray Research, The University of Tokyo explores the frontier of the cosmic ray physics, astrophysics and elementary particle physics based on the coordinated observation and interpretation of "multi- messenger" signals such as cosmic rays, gamma rays, neutrinos, gravitational waves, and dark matter. Researchers from ICRR and other research institutes and universities in the world get together in this symposium to discuss how to tackle the mystery of the universe through their research programs.
This symposium will be held online via ZOOM with live streaming on YouTube. To participate, please choose either platform, ZOOM Conference or YouTube, in the application form. The URL (with participation certificate) to access the event will be sent to the participants two days before the event.participate or view this symposium, please select how to attend, Zoom Conference or YouTube before you fill in application form. We will inform all applicants about URL with participation certificate two days before the event.
Go to the website for more details.