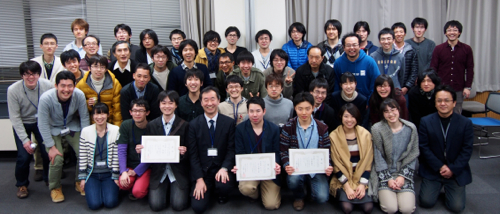 The 4th Annual ICRR Graduate Student Workshop took place on February 20, 2015, at ICRR.
The ICRR Graduate Student Workshop is an annual workshop for master and doctoral students at ICRR founded in 2012 to give ICRR graduate students opportunities to communicate their research activities and achievements to their colleagues and to become familiar with broad subjects in cosmic ray research.
The workshop consisted of four verbal presentation sessions and a poster presentation session this year. Each presentation received many questions and comments from their peers and faculty members.
The Best Presentation Awards were presented to a Master student Kento Sasaki who presented "Turbulent acceleration and radiation in Fermi bubble," and a Doctoral studentChen Dan who presented "Studies on the cryogenic suspension system for KAGRA." This year, an additional award, the Best Poster Award, was newly established, and was presented to Masaki Yamada who presented "Gravitational waves as a probe of supersymmetric scale."
The program and presentation slides and posters are found here.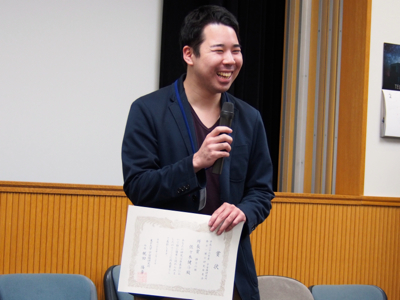 Kento Sasaki won the Best Presentation Award for Master Student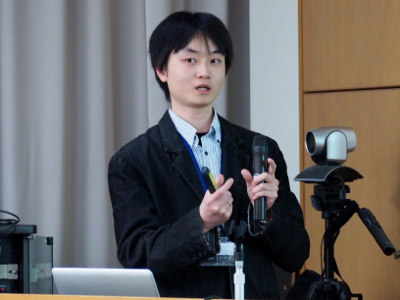 Chen Dan won the Best Presentation Award for Doctoral Student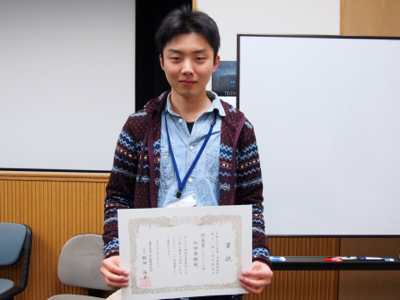 Masaki Yamada won the Best Poster Award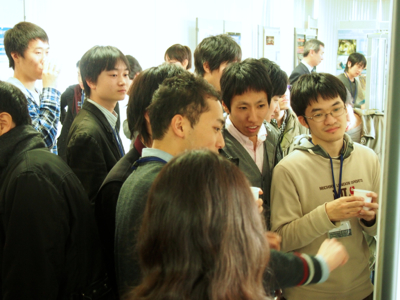 Poster Session