ICRR created original calendar for 2023 for sale and will be on sale at several shops in Tokyo, Gifu and Nagoya. PR office posted a topic in the Original Goods Page.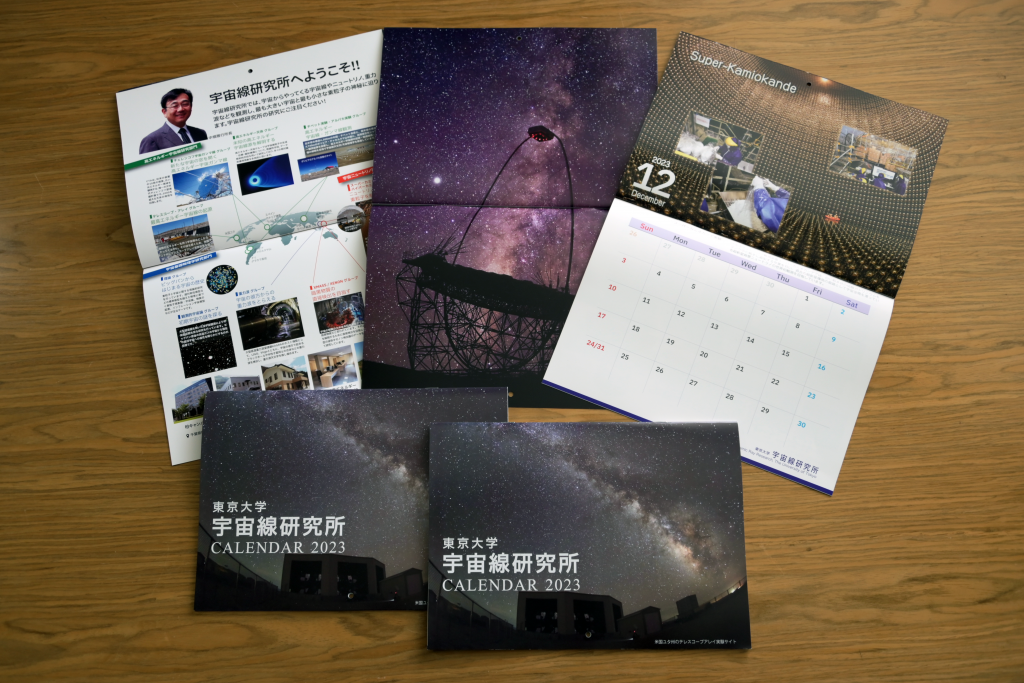 You can pick it up in your hands and buy at The University of Tokyo CO-OP (Hongo Daini, Kashiwa), Skydome Kamioka, Gifu-Kagamigahara Air and Space Museum and TOKYU HANDS Nagoya. You can make a mail order in TOKYU HANDS Nagoya with the carriage on parsel.
 You can also make a mail order during Kashiwa Campus Open Day (October 21- 31) through the following site, in which other ICRR original goods are on sale.