The Laboratorio Subterrráneo de Canfranc (LSC) in Spain and ICRR, UTokyo signed an agreement to promote Hyper-Kamiokande on the basis of the MoU signed in August 2022 by the Ministry of Science and Innovation (MCIN) of Spain, High Energy Accelerator Research Organization (KEK) and The University of Tokyo (UTokyo).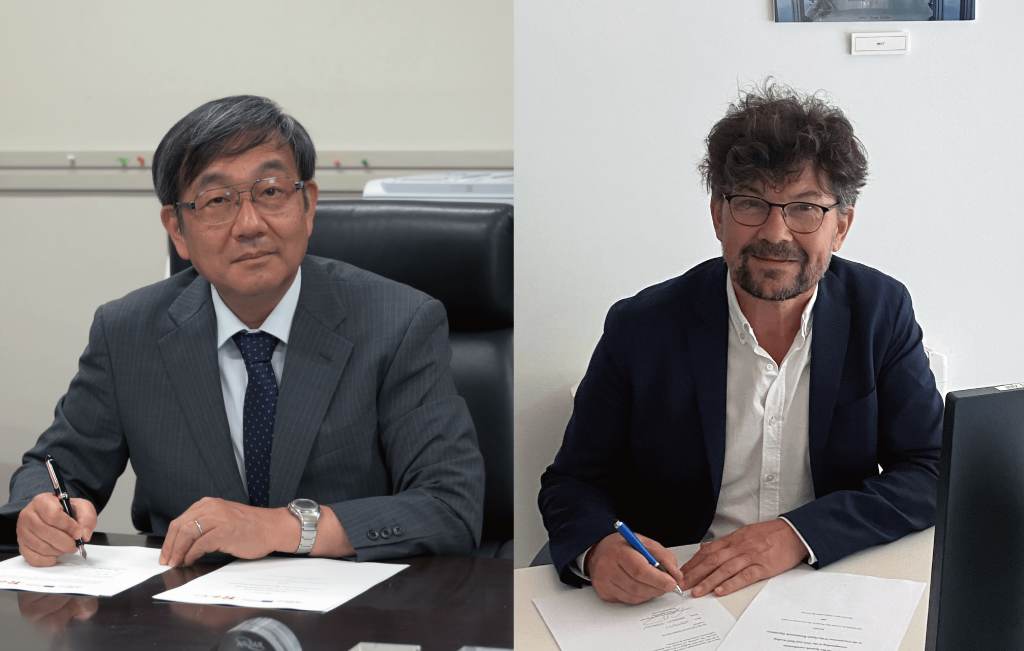 The agreement includes the list of in-kind contributions from LSC to ICRR, UTokyo such as
the production of 20" PMT covers, the design of ventilation and geomagnetic systems and electronic components, in the total value of 3,500,000 EUR (allocated in 2021 from the General Budget of The Ministry of Science and Innovation) and 3,800,000 EUR (allocated in 2022), obligations and responsibilities of both sides. ICRR Director Masayuki Nakahata and LSC Director Carlos Pena Garay exchanged signatures by post.
These funds come from the European Recovery and Resilience Facility (RRF), which aims to mitigate the economic and social impact of the COVID-19 pandemic and make European economies and societies more sustainable, resilient and better prepared for the challenges and opportunities of the green and digital transitions.
【Related News】September.1, 2022 ICRR Topics "The Ministry of Science and Innovation of the Kingdom of Spain, KEK and UTokyo Sign MoU to Promote Hyper-Kamiokande Project"